Carenado has released yesterday (07/01/2019) their new Cessna C172 SkyHawk with the G1000 for X-Plane 11. It looks very promising both from the graphical point of view and from the feature list that they've released.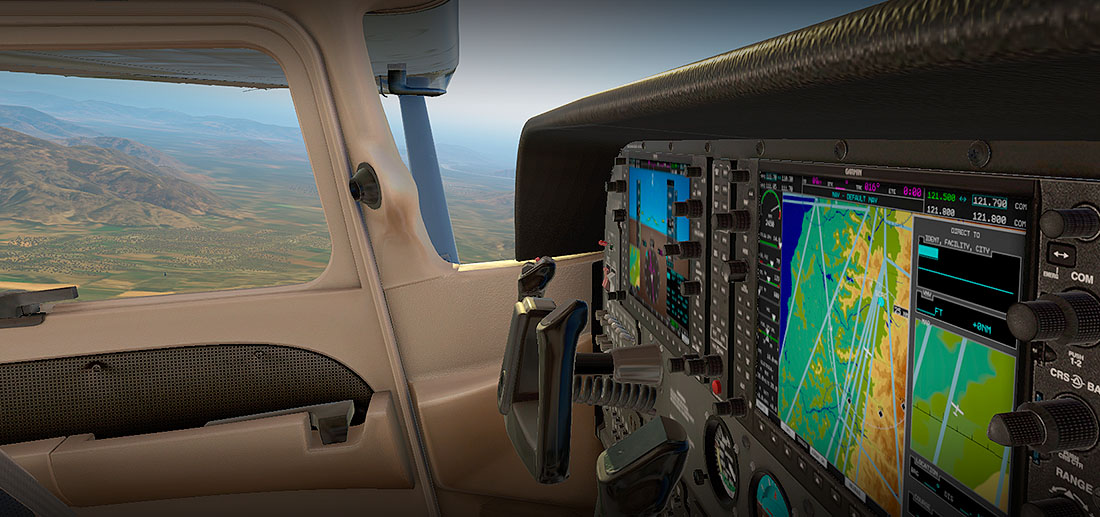 Taking into account that a C172SP G1000 already comes by default with X-Plane it will be interesting to see if this product priced at $32.95 is a real masterpiece or not and so if it's actually worth buying it.
Here you can find a feature list as provided by Carenado.
Features
Fully VR compatible
Full PBR (Superb material shines and reflections)
Updated X-Plane default G1000
Specially designed engine dynamics for XP11.
Flight physics optimized for XP11 standards.
Ground handling adapted for XP11 ground physics.
Physically Based Rendering materials and textures throughout.
PBR materials authored with industry-standard software used by the film and gaming industries.
Goodway Compatible.
Realistic behavior compared to the real airplane. Realistic weight and balance. Tested by several pilots for maximum accuracy.
Only for X-Plane 11
Find out more about this product on the Carenado's website here